The Cheapest Domain Registrar On the Web in 2022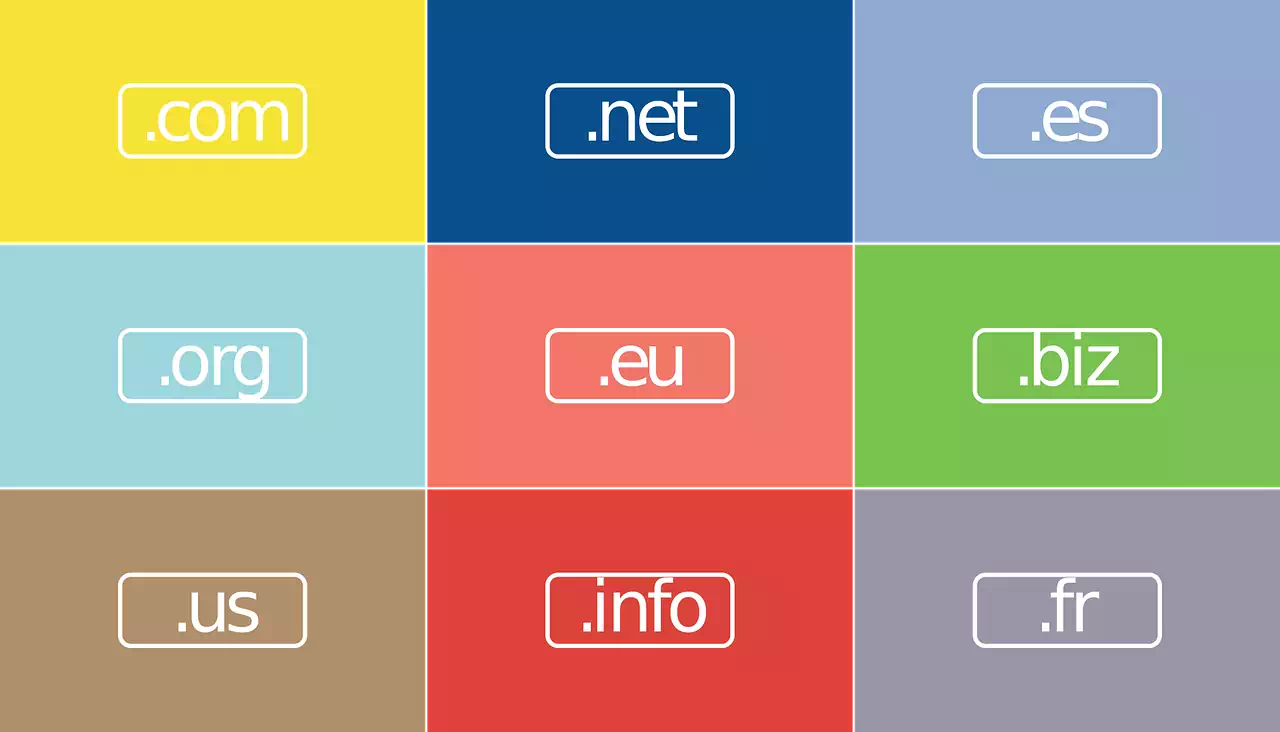 Looking for the Cheapest Domain Registrar to buy your Website's Domain name?
You're at the Right Place,
In this article, We'll Look at the Cheapest Domain Registrar on the Web, and We'll explore what makes it unique, and help you settle on the best solution for your Business and Personal Use. Let's dive right in
The Best Domain Registrar in 2022
---
Namesilo.com offers a variety of services, but their primary focus is on selling domains. They Offer Lifetime Free WHOIS Privacy + For the Cheapest Price which makes them Unique
NameSilo is an ICANN–accredited domain name registrar company which provides DNS domains, web hosting, email services, SSL certificates, and other website products.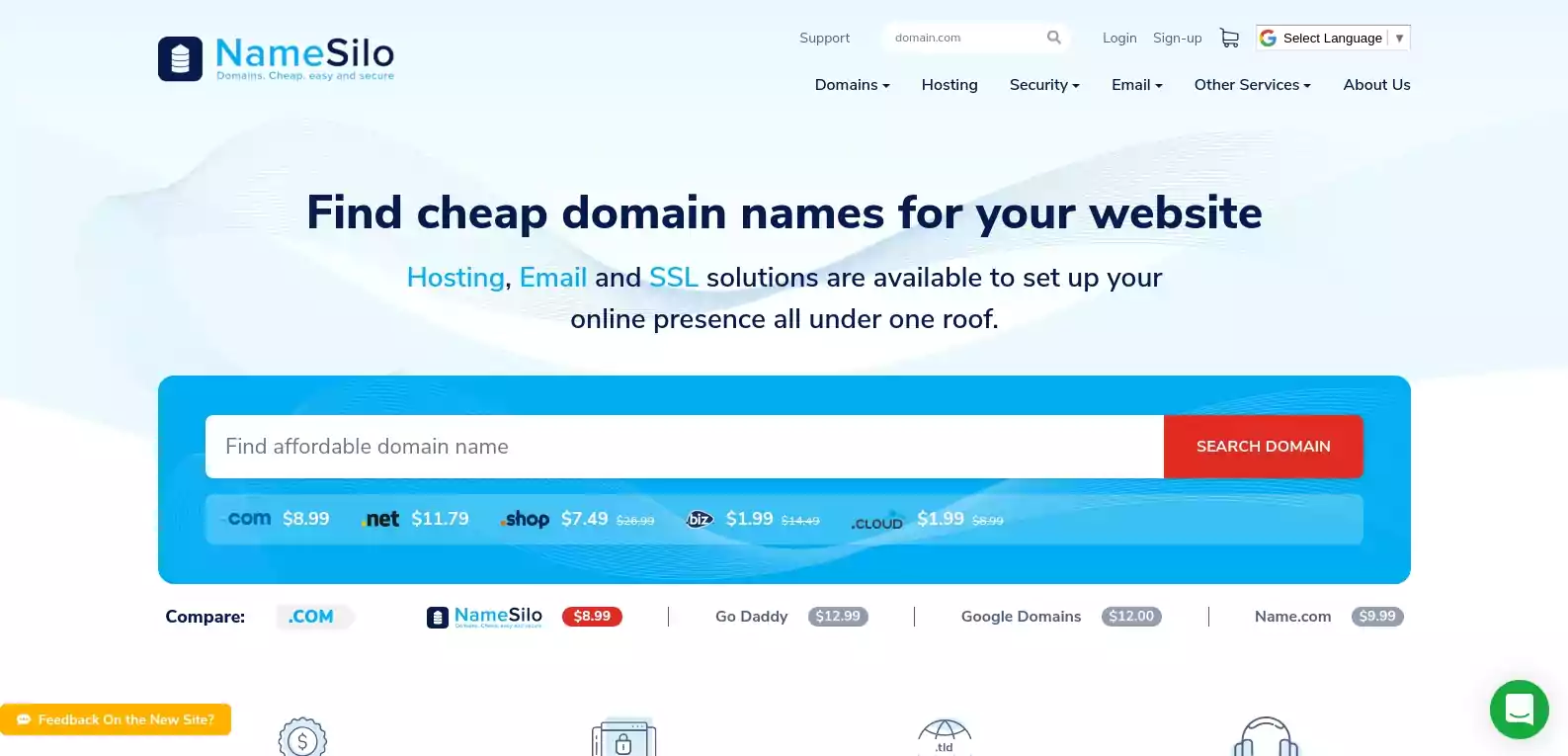 Benefits of Getting a Domain From Namesilo
Namesilo offers cheap domains without any hidden fees. Forget about ICANN, WHOIS Privacy and other hidden fees! The price you see is the price you pay
Manage your domains individually, in bulk, or through Namesilo's API. View all of your domains listed anywhere using Their Domain Link tool. What's better is that all of these tools and many more are available to you for free.
Your security is always Namesilo's number one priority. They protect your account with 2-Factor Authentication and Domain Defender free of charge
Everything is designed to be very user-friendly and self-explanatory. Get set up within minutes and manage your own account.
---
Use the Coupon Code Below to Get $1 off in the Purchase Page
What are the Benefits you will get Using Our Coupon Code:
You will Get $1 off Your Domain Order
Lifetime Free WHOIS Privacy Protection
Lifetime Free Domain Guard
Coupon Code : NIXILO
How to Apply the Coupon Code:
Namesilo Domain Price List
TLD
Coupon/offer
Code
First year price
with coupon applied
Retail Price
Renewal (2nd year
onward)
.com
NIXILO
$7.99
$8.99
$8.99
.net
NIXILO
$10.79
$11.79
$11.79
.org
UNIX
$9.79
$10.79
$10.79
.info
UNIX
$1.99
$15.79
$15.79
Comparison with Other Domain Registrars
| TLD | Namesilo | GoDaddy | NameCheap | Domain.com | HostGator |
| --- | --- | --- | --- | --- | --- |
| .com | $8.99/year | $17.99/year | $12.98/year | $9.99/year | $17.99/year |
| .net | $11.79/year | $14.99/year | $14.98/year | $12.99/year | $17.99/year |
| .org | $10.79/year | $16.00/year | $14.98/year | $14.99/year | $17.99/year |
| .info | $15.79/year | $20.99/year | $16.98/year | $17.99/year | $17.99/year |
The Prices Shown Above are the Renewal/2nd Year Prices
Those Prices in the Above comparison Graph is without the Charge of WHOIS Privacy Protection it means other Domain Registrars are Charging $1 to $10 Extra Charge only For WHOIS Privacy Protection while Namesilo Gives it For Free
The Prices in the Graphs are taken from their own Websites
Why Namesilo
Low Domain Prices, .com Domains only for $8.99 or more
Safe & Secure Enterprise-level security with advanced anti-spam filters
Large Growing Registrar The best prices on millions of domain names and 400+ domain extensions available
24/7 Customer Service to their world-class support team is available at all hours, 365 days of the year
Cons of Namesilo
Everything about Namesilo is Great, but their UI is the Only Problem! (OLD UI)
---
Customer Ratings for Namesilo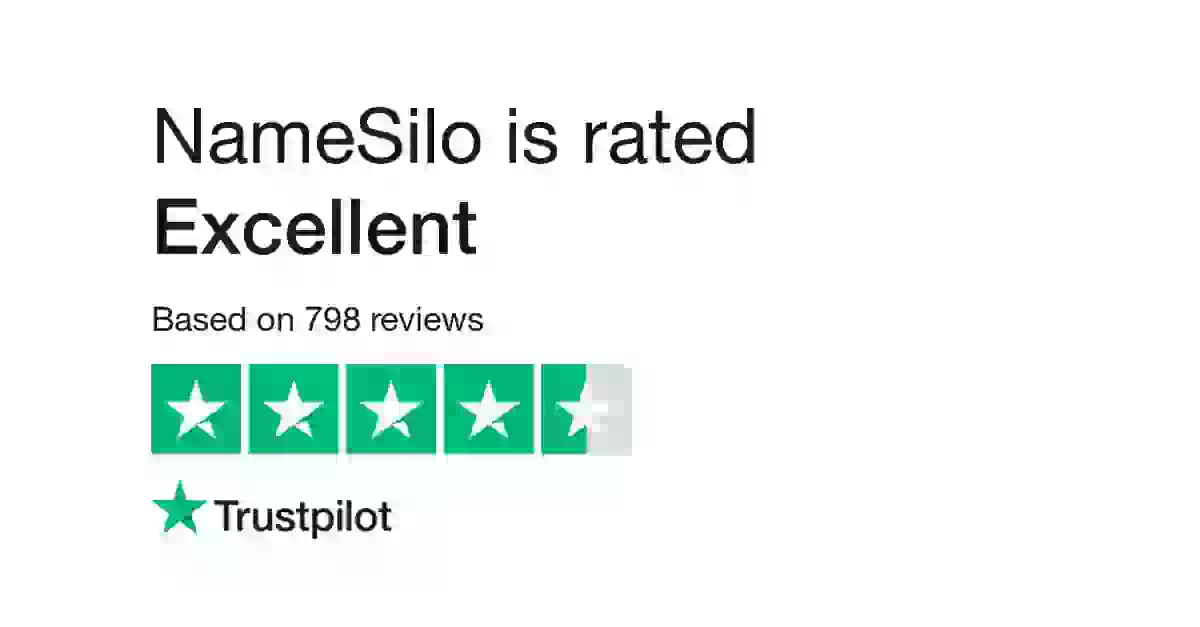 ---
Transferring From Another Domain Registrar to Namesilo
Domain Transfer Checklist and Process
The process of transferring a domain from a different registrar to your NameSilo account can appear overwhelming and confusing if it is a process you are not familiar with. We hope this guide will help you to understand the basics of the domain transfer process.
Before submitting a transfer order, Namesilo typically recommend preparing your domains for transfer at your current registrar. Here is a quick list of things to complete prior to placing your transfer order:
Unlock your domain: A domain being "unlocked" means that your current registrar will remove any statuses from your domain that would prevent a transfer. If you are familiar with WHOIS, you can verify that your domain is unlocked if it has a status of "ok", or so long as a status of neither "clientTransferProhibited" nor "pendingDelete" is set for the domain. If the domain has a status of "pendingDelete" there is nothing you can do to transfer the domain. Even if your domain is locked, you can still complete your order with Namesilo and Their system will check every 15 minutes for the domain to be unlocked and proceed with the transfer process once the unlocking is complete.
Administrative contact email availability: Make sure you have access to the administrative contact email address associated with the domain in WHOIS. As detailed below, Namesilo's system is required to email this address with a link to verify the domain transfer. Even if you do not currently have access to this email address, you can still complete your transfer order with Namesilo. You will have an opportunity to resend the verification email as many times as you would like from the Transfer Manager section of your account.
Remove privacy: Namesilo typically recommends removing domain privacy services prior to transfer. This is not always a requirement, but some registrars do not permit transfers if privacy services are used. Additionally, some privacy services shield the email addresses associated with the domain in WHOIS and Namesilo cannot complete the step above. You can leave the privacy service on for your domain if you are sure that your registrar will still permit the transfer, and you verify that you can receive email addressed to the administrative contact address in WHOIS.
EPP transfer code: You must retrieve the EPP transfer authorization code from your current registrar in order to transfer your domain. The process for obtaining the transfer code will be different for each registrar, but registrars are required to allow you to acquire the code. You can still complete your transfer order on Namesilo if you don't have the authorization code at the time the order is placed. You will be able to enter the code using the Transfer Manager page within your account after placing your order.
Other considerations:

The domain must not have been registered within the last 60 days. You can still complete your transfer order on Namesilo if the domain was registered in the last 60 days. Namesilo System will resume the transfer process on the 61st day automatically.

The domain is not within 7 days of expiration if the registrar you are leaving does not permit accepting outbound transfers. There is more information on this below, but if your domain expires within 7 days, first check with your current registrar to ensure they allow approval of outbound transfers to bypass the standard 5-6 day waiting period.
You should try to avoid transferring domains within 45 days of your most recent renewal. This is due to the fact that you will lose credit for that renewal and your only remedy is to try to get a refund from your current registrar.
Once you have considered everything above, you are now ready to place your transfer order. Here is a brief overview of the steps during a typical domain transfer:
Submit your Transfer order
Namesilo system will first make sure that the EPP transfer authorization code you entered is correct. If it is not correct, you will be notified, and you can re-enter the code via the Transfer Manager page. Assuming the EPP code is correct, and;
Their system will verify that your domain can be transferred per the points on the top of this page. If there are any problems, you will be notified and given further instructions.
Namesilo system will retrieve the email address for the administrative contact as shown in WHOIS, and Namesilo will email that address containing a link that must be clicked in order to approve the transfer. If you cannot receive email to this email address, you will need to update the email address in WHOIS via your current registrar and then elect to resend the email on the Transfer Manager page. Once the link in the email is clicked, and;
Namesilo system will submit the transfer request to the registry for the domain. This is the final step. If your current registrar allows, you may be able to approve the transfer request from your account on their site at this time. Assuming you do, the transfer will complete within an hour. If your registrar does not allow the user to perform outbound approval, or you elect not to approve the transfer, the transfer will not complete for a period of 5-6 days. There is unfortunately nothing They can do to expedite the process any further, and it is completely out of Their hands until the registry releases the domain. This "waiting" period is to give your current registrar time to reject the transfer. If the transfer is rejected, you will be notified by Their system. Namesilo unfortunately will not know the reason for rejection, so you will need to follow up with your current registrar. Once you are satisfied that any future transfer of the domain will not be rejected, simply re-submit the transfer request to the registry via the Transfer Manager.
You Can Get $1 off Your Domain Transfer
Using our Coupon Code Below
NIXILO
*If you use our coupon code in the purchase page we may earn a Commission between $0.10 to $0.80
Having any Issues?