5 Free Email Marketing Services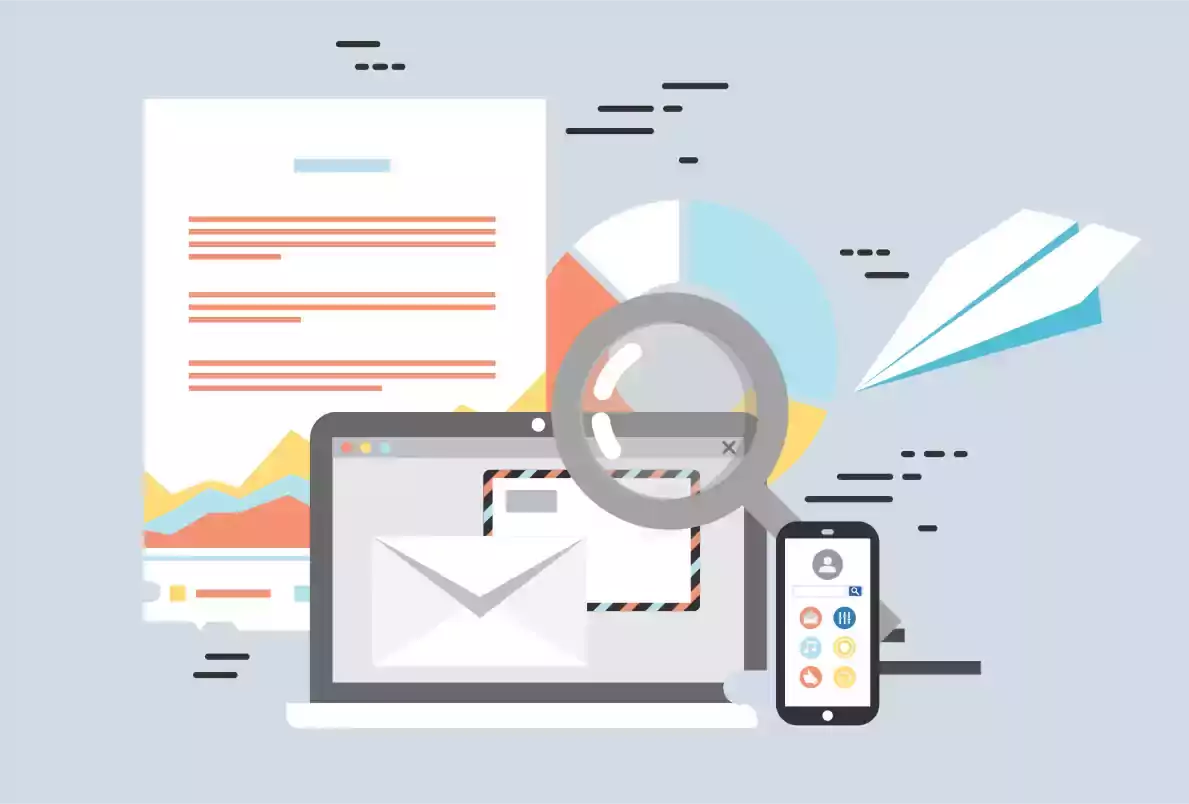 You're Looking for a Free Email marketing service to run your campaigns without paying a Huge stack of Money?
We're going to introduce you Five free email marketing services you can get. We'll see what makes each one unique, and help you settle on the best solution for your business. Let's Get into it!
Before we start, here's a quick summary of the email marketing tools that we'll cover, along with the various limits on each service's free plan:
| Service | Subscriber Limit | Monthly Send limit | Daily send limit |
| --- | --- | --- | --- |
| OmniSend | Unlimited | 15,000 | 2,000 |
| Mailchimp | 2,000 | 10,000 | 2,000 |
| SendinBlue | Unlimited | 9,000 | 300 |
| Sender | 2,500 | 15,000 | None |
| MailerLite | 1,000 | 12,000 | None |
1. OmniSend (www.omnisend.com)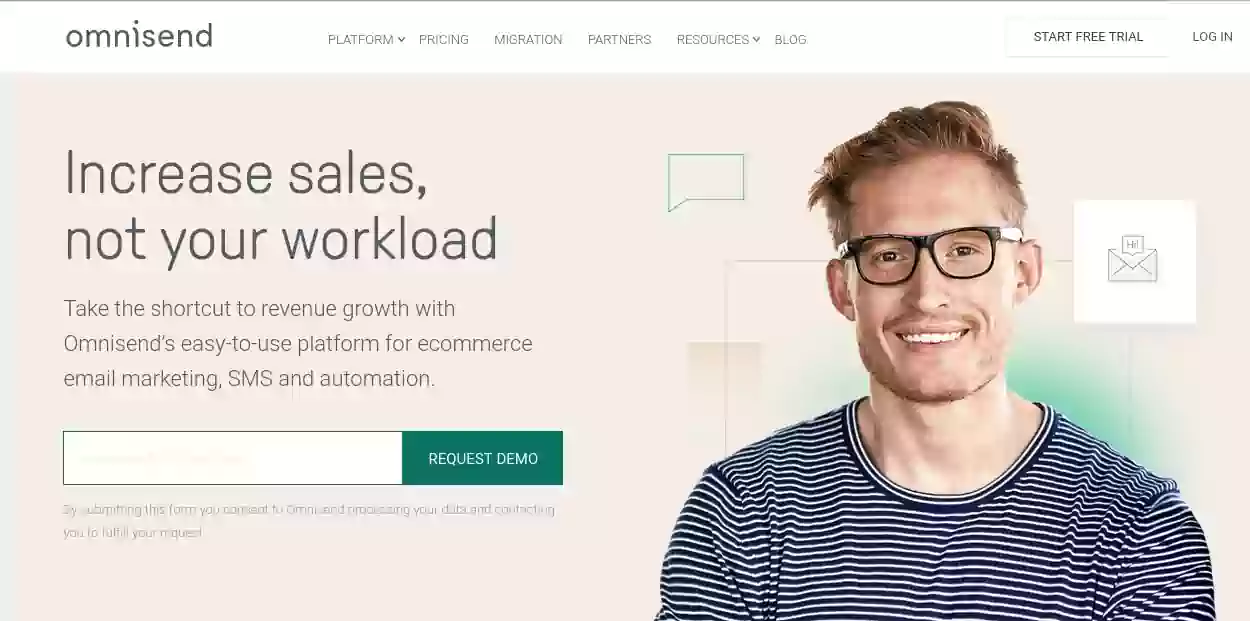 ---
OmniSend is a must for those who are running online stores. It quickly pulls products from your store and generates beautiful and opt-in forms to grow your email list.
How many emails and subscribers you will get for free?
The free plan offers you 15,000 emails per month and 2,000 emails per day. It doesn't matter how many subscribers you have.
Upgrading depends on whether you need more emails per month or more advanced features. The first option is $16 per month for 500 subscribers and 15,000 emails. The email count and pricing goes up with more subscribers.
What makes OmniSend of the best free email marketing services?
The free plan is a steal and the upgrades are rather flexible.
The eCommerce integrations instantly pull products you want to sell into the email.
It has creative signup forms like popups and landing pages.
Send out discount codes or scratch cards.
Create automation reports and A/B test campaigns.
Retain mobile audience using mobile-friendly email templates.
Send out automated emails for abandoned carts and order confirmations.
Who should use it?
This is a great free option for eCommerce stores. You can still use it if you're not, but you'll miss out on a lot of the unique features.
2. Mailchimp (www.mailchimp.com)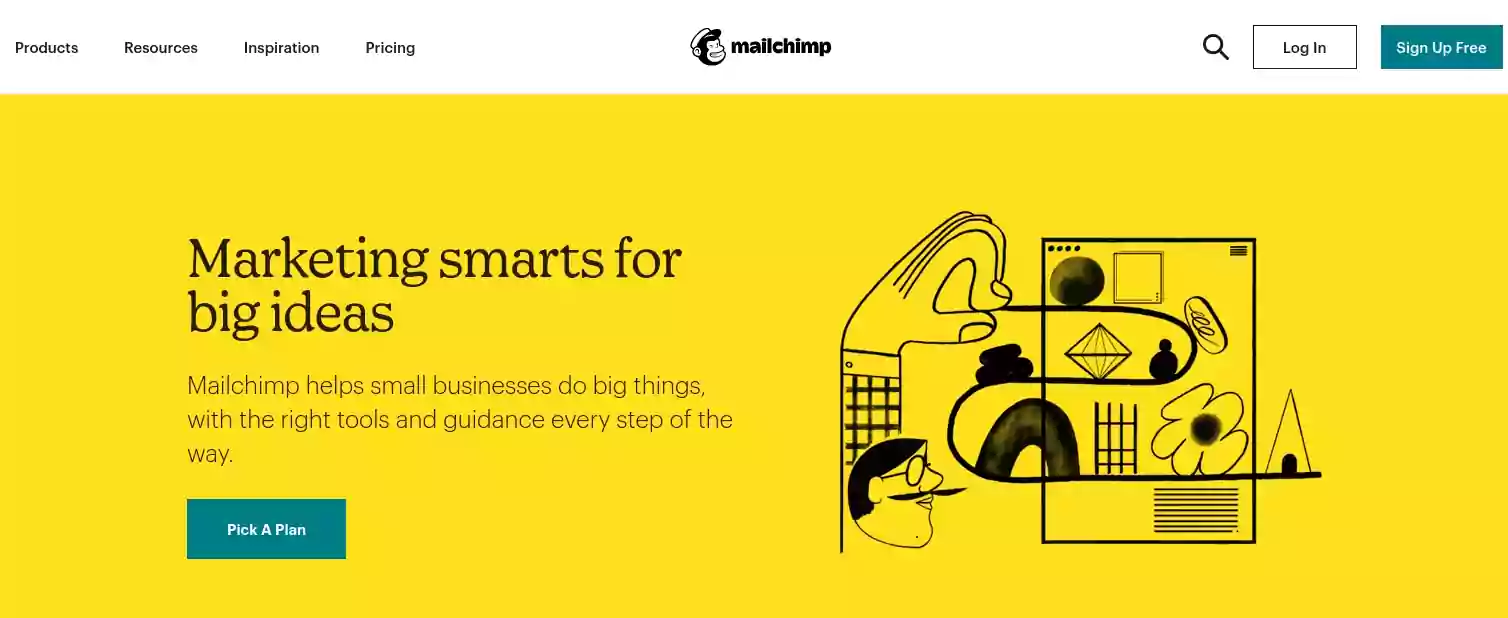 Mailchimp is a favorite Email Marketiing tool of many bloggers and small businesses because it was one of the first big email services to offer a completely free plan. Not only that, but Mailchimp has some excellent eCommerce and email marketing tool.
How many emails and subscribers you will get for free?
The free plan includes 10,000 emails per month for up to 2,000 subscribers.
If you would like to upgrade to unlimited emails it costs $10 per month–the catch is that you can only have up to 500 subscribers–which isn't the case for some Alternatives.
What makes this one of the best free email marketing services?
The drag and drop builder, along with the beautiful templates, are some of the best in the business.
You get landing pages.
Mailchimp has tools for Instagram and Facebook ads and posts.
Connect with tools like Shopify, Eventbrite, and Salesforce.
The automation tools include options for abandoned Carts, welcome campaigns, and product recommendations.
A/B testing and segmentation make your emails more effective.
Who should use it?
We like Mailchimp for any small businesses and bloggers that appreciate great designs. It's also nice if you have an eCommerce store or plan on automating emails.
3. SendinBlue (www.sendinblue.com)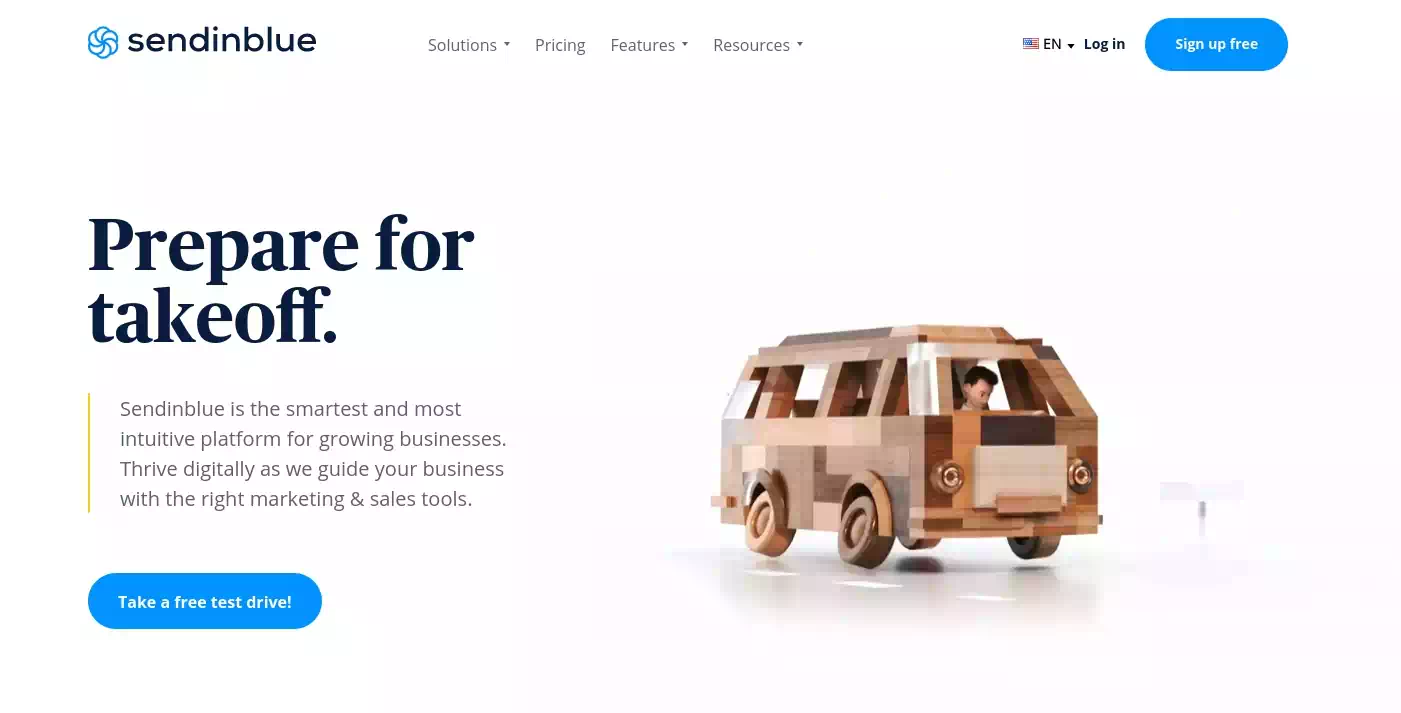 Sendinblue main headquarters are in France, so you're guaranteed to comply with GDPR. It also has a decent free plan along with support for SMS text message sending all in the same dashboard.
How many emails and subscribers you will get for free?
The free plan lets you have an unlimited number of contacts, but you're limited to 300 emails per day. For that reason, it might not be a great option if you want to send out email blasts to all your subscribers at the same time. However, if you have a lot of drip campaigns, it's quite flexible because there's no subscriber cap.
What makes this one of the Best free email marketing services?
The first upgrade is called the Lite plan, which offers 40,000 emails per month at $25 per month. The daily sending limit is removed.
A strong drag and drop email editor.
Impressive automation with things like coupons in emails and abandoned cart messages.
Integrations with platforms like Shopify, Salesforce, and Intercom.
Heat mapping and A/B testing to see how your emails are doing.
SMS marketing that can be linked to your email campaigns.
A feature-rich WordPress plugin that lets you manage everything from your WordPress dashboard.
Chat feature to reach out to visitors in real time. One of the unique features with an email marketing service.
Who should use it?
Because of the way the free plan works, Sendinblue is a good option if you have a lot of subscribers, but you don't need to email them all at the same time. It's also a good option for WordPress users because of its official plugin, and it has better analytics than many of the other free email marketing services.
4. Sender (www.sender.net)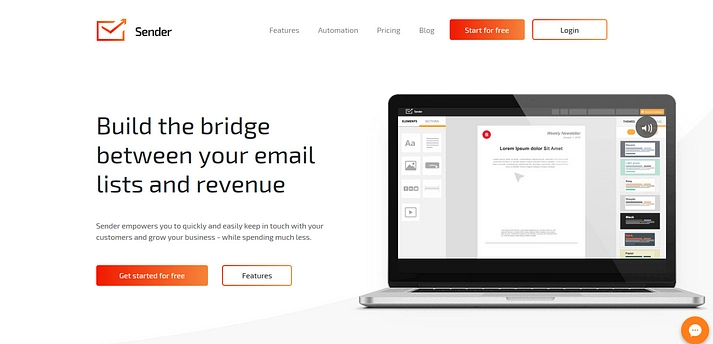 Sender is yet another email service with a wonderful free plan. It also offers push notifications to go along with its segmentation, integrations, and stunning designs.
How many emails and subscribers you will get for free?
The free plan lets you have up to 2,500 subscribers and send 15,000 emails per month.
The next upgrade is $10 per month for 5,000 subscribers and 60,000 emails per month.
What makes this one of the best free email marketing services?
It has plugins for most popular content management systems.
Video gets converted into animated GIFs inside emails.
The analysis tools include click maps and Google Analytics.
Adding eCommerce products is done by quickly copying and pasting links.
Who should use it?
Sender has some wonderful tools, but I like it best because the pricing remains fairly low as you upgrade.
MailerLite is one of the best free email marketing services that gained popularity in the last two years. This tool makes it easier for users to improve interaction using pop-ups and surveys.
How many emails and subscribers you will get for free?
The free plan will let you send up to 1,000 emails without having to spend a dime. And while the free version will give you access to nearly all the essential features, you might have to miss out on some advanced features.
By that, I mean you won't be able to create templates, get live chat support or check CTR using a heatmap, or perform A/B testing. You can unlock all this for $10 per month. If you want to increase the subscribers limit to 2,500 then you need to spend $15 per month instead.
What makes this one of the best free email marketing services?
You can create beautiful email newsletters, pop-ups, and surveys.
Easily design a mobile-optimized email template for free.
Send a newsletter to your global subscribers at optimum time using delivery-by-time-zone.
You'd be able to control your backend using the custom HTML editor.
Find the most converting landing page using A/B split testing and heatmap analysis.
The dedicated support team for providing high-class live chat experience (premium plan)
Get access to 49+ newsletter templates for blog, eCommerce, business, and more.
Who should use it?
MailerLite can be used for creating landing pages, pop-ups, and surveys from a single dashboard. All this plus the heatmap testing makes it ideal for startups, small to mid-sized businesses and eCommerce stores.
Which service is right for you?
Our final recommendation is Mailchimp, I'd argue that Mailchimp is the best all-around free email marketing platform. That is if you're okay with the limit of 2,000 subscribers.
If you prefer to be able to send to an unlimited number of subscribers then Sendinblue is going to be your choice. We also like their SMS feature.
If you're running an eCommerce store, you have to try out OmniSend or MailerLite.